Center for Biological Imaging and Adaptive Radiotherapy (CBIAR)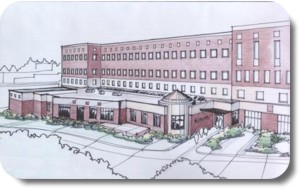 This is the world's first centre to combine advanced biological imaging with targeted radiation treatment to improve cancer treatment and outcomes.
The Centre Houses four advanced systems:
Why The Centre for Biological Imaging and Adaptive Radiotherapy?
Cancer will be detected at an earlier stage making it easier to evaluate and treat. Leading edge equipment will facilitate treatment specially tailored to the patient's condition. PET scanning combined with TomoTherapy will treat the tumor in ways not previously achievable and will become state-of-the art in cancer treatment.
Provides access to a complete suite of state-of-the-art biological imaging tools to better define treatment and predict treatment response.
There will be less treatment side effects because effectiveness will be analyzed and treatment modified immediately if required.